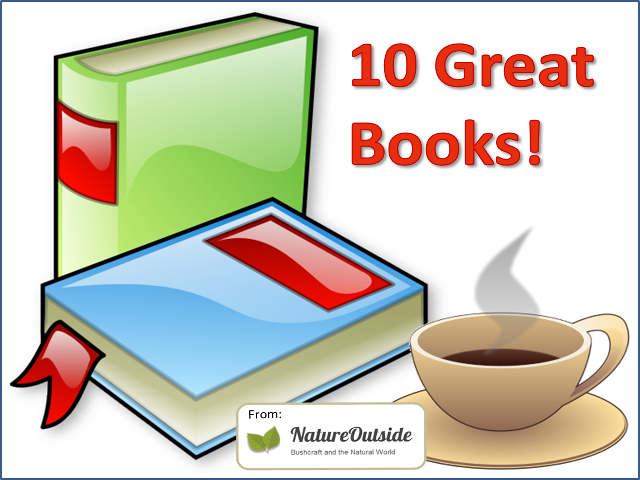 Throughout history elders have passed knowledge to the younger generation.  First by demonstration, then orally, and finally through the written word. 
It is time, once again, for my annual book recommendations.  Below are 10 bushcraft books I think you'll enjoy.  They touch upon different areas of bushcraft:  outdoor skills, wild edibles and botany, crafts and skills, and animals and ecology.
If you don't find your next "favorite book," check out earlier lists to find something you'll like.  There are links to previous book recommendations at the end of this article.
Learning is fundamental to bushcraft.  And no matter how much we learn, there is always more to understand.  So enjoy the list, and feel free to revisit the older ones at the end of this article.
You can click on the book's title or picture to see its product page on Amazon.
The following are affiliate links.
Bushcraft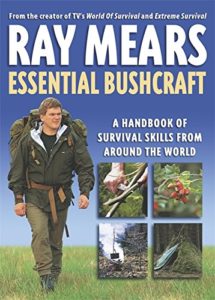 Ray Mears is well-known as a bushcraft instructor and television personality. Each of the two previous years, one of Ray's books has made the list.
Essential Bushcraft is one of his earlier works.  Published in 2002, the book covers outdoor clothing, tools, water, fire, shelter, cordage, wilderness skills, and living from the land.  What makes this book unique is its vivid color photography.  There are many pictures of techniques in use by indigenous people.  And there are helpful black and white drawings and diagrams to augment the text. 
This book is good for beginners and experienced enthusiasts.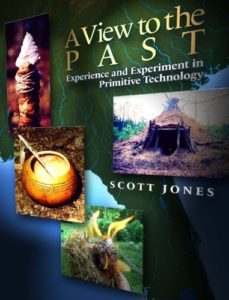 Author Scott Jones has more than 20 years professional experience exploring traditional technologies.  In this book he explains in wonderful detail how to do them.  Jones covers stone tools, firecraft, making an atlatl, building shelters, and a variety of techniques and skills.
The book is wide-format and has almost 300 pages of descriptive text and black and white photographs.  The text is easy to read, but has a scholarly tone. 
This is a good book for anyone wanting to try their hand at mastering ancient techniques like making an atlatl and throwing with it.
Wild Edibles and Botany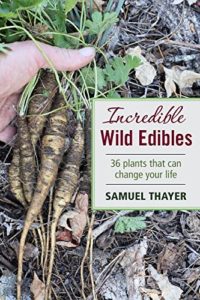 Samuel Thayer is one of my favorite authors on wild edible plants.  So I'm delighted to see his latest book.  Like his earlier book, Nature's Garden, Incredible Wild Edibles covers the identification, harvest, preparation, and cooking of 36 wild plants. 
His writing is accessible and he is cautious and meticulous about details.  He also speaks from first-hand experience.  This is an important distinction when selecting books on wild edibles.
I notice that some of the plants covered in the book, like Miner's Lettuce, grow outside his home range.  But I trust Thayer enough to rely on his information.
I particularly appreciate the 30-page section on making syrup from maple trees.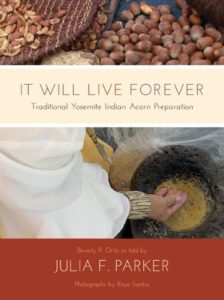 This is *the* book on traditional acorn processing.  It describes the methods used by the Miwok/Paiute of Yosemite Valley.  The text and the black and white photos bring alive the ancient ways to process acorn.  I have my own way to process acorn.  But I loved reading this book and enjoyed the section on how to make a soaproot brush.  I plan to make one in the near future and will probably use the method described in this book.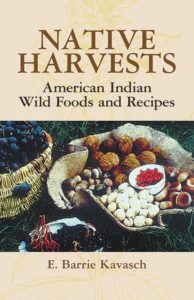 Native Harvests is more than a collection of Native American recipes.  It is part cookbook, part wild edibles book, and part cultural ambassador.  The book covers seasonings, soups, vegetables, ferns, lichens, mosses, meats, mushrooms, beverages, and much more.  It even covers natural chewing gum!
My favorite recipe so far is the sunflower seed cakes.
Crafts and Skills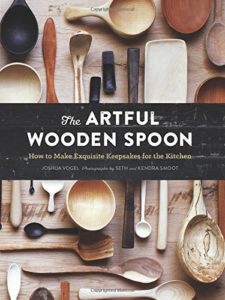 Spoon making is a time-honored tradition.  And Joshua Vogel makes the craft come alive.  This gorgeous book is filled with color pictures of spoons, tools, and the spoon maker in action.  It covers the skills required and walks through the spoon-making process step-by-step.  This book is a tribute to wooden spoons.
The book does include using modern power-tools.  It also has several pictures that show the author using tools with his body as a backstop.  But I'm sure anyone who loves woodcraft will enjoy this book.
Animals and Ecology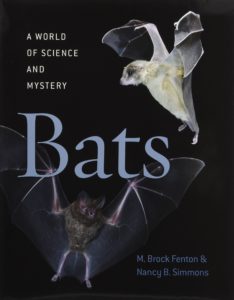 If you love bats, you'll love this book!  And if you don't love bats, you soon will!  This large-format book is filled with glossy pages with amazing photographs.  And the text describes bat anatomy, habitat, behavior, conservation, and human interaction.  It's like a textbook masquerading as a coffee table book!
This is a great book to learn about the flying mammals that live all around us but we hardly ever see.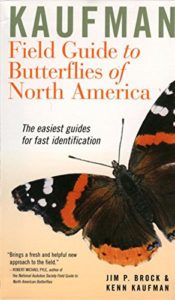 The Kaufman Guide is the "go-to" field guide for North American butterflies.  It has a pictorial table of contents and provides tips for finding butterflies.  The big, beautiful, color pictures makes it easy to answer the question:  What was that butterfly?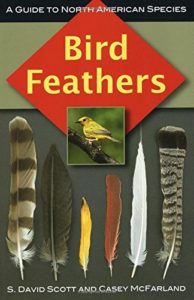 Have you ever found a feather and wondered about the bird it came from?  This book can help!  Its full color photos show all the feathers from a particular bird.  The pictures and helpful range maps will help you learn to identify feathers you find in your area.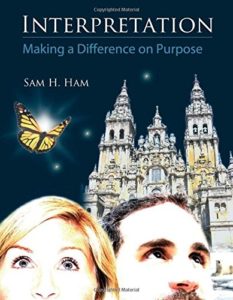 You might be surprised to see me recommend a book on nature interpretation.  But if you want to share your love of nature with others, this book can help.  It provides an approach for teaching people about nature (or anything).  It's aimed at nature interpreters, park rangers, docents, hiking guides, and teachers.  It presents the author's own TORE method (Thematic, Organized, Relevant, Entertaining) for giving interpretive programs. 
The writing is a bit wordy.  But you can learn the information easily and quickly put it to use.
Other Guides on NatureOutside
2016
10 Books for People Who Love the Outdoors (2016)
10 Equipment Gifts for Bushcrafters, Nature Lovers, and People Who Love the Outdoors (2016)
2015
10 Equipment Gifts for People Who Love the Outdoors (2015)
10 Books for People Who Love the Outdoors (2015)
2014
10 Equipment Gifts for Bushcrafters, Nature Lovers, and People Who Love the Outdoors (2014)
10 Books for Bushcrafters, Nature Lovers, and People Who Love the Outdoors (2014)
Top 10 Videos for Bushcrafters, Nature Lovers, and People Who Love the Outdoors (2014)
This is me during the Holiday Season…
For fun facts and useful tips, join the free Bushcraft Newsletter.