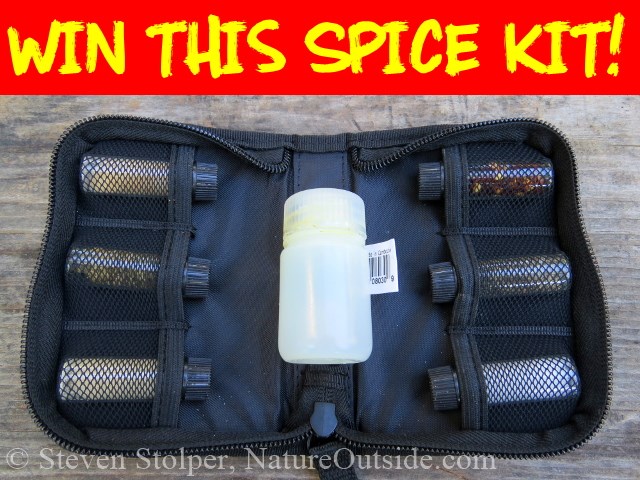 Next month on NatureOutside we look at putting together a spice kit.  It's a small collection of spices to add flavor to your outdoor cooking.  Here's a chance to win a kit like the one featured in the article.  It includes the pouch, and six one-dram vials (empty) ready for your favorite spices.
If you subscribe to the free Bushcraft Email Newsletter, you are entered for a chance to win this snazzy kit.  You are also automatically entered into future giveaways. 
You'll receive the fee monthly newsletter with articles, trivia questions, helpful links about nature and Bushcraft.  You can unsubscribe at any time.
To enter to win the kit, just join the free Bushcraft Newsletter using the link below.  The winner will be announced in the November newsletter. 
Good luck!
This giveaway has ended.  But click on the link below to join the Bushcraft Newsletter.  You will automatically be entered to win for future giveaways.