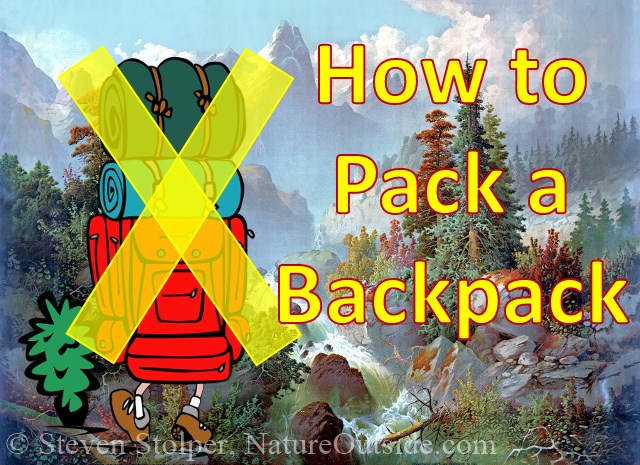 Are you thinking about backpacking this summer? 
It's easier than you think.  Often just a two-mile stroll will take you to a secluded campsite, beside a glassy lake. 
You don't need a lot of gear for a short stay in the wilderness.  All it takes is a backpack, a tent, sleeping pad, sleeping mat, and a little food and water.  Even the tent is optional in some areas.  I've often slept under the open sky on clear summer nights.  Backpacking stoves, water filters, portable lanterns and other equipment adds comfort to your trip.
But you still need to carry whatever you bring with you into the backcountry.  Here's a video from REI on how best to pack your backpack for your wilderness trip.
I'm excited to hear about your backpacking plans.  Tell me about a backpack trip you're planning in the comments below.
Related Articles on NatureOutside
The High Sierra Loop – Introduction
Half Dome – Almost!
For fun facts and useful tips, join the free Bushcraft Newsletter.