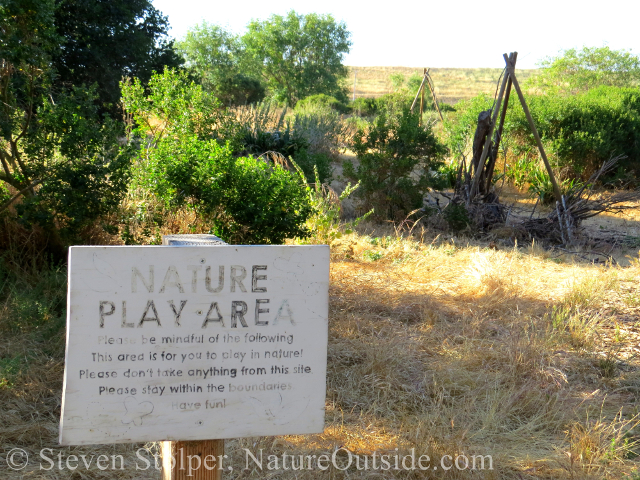 I love guiding children on nature hikes!  I absolutely love it!
You may be surprised to learn that many volunteers who work at state and local parks aren't overly fond of children.  Frequently they are older retirees who love communing with nature and sharing their appreciation with like-minded adults.  A dozen boisterous, hyperkinetic kids are more than they know how to handle.
But for me it's a rare opportunity to see the world anew.  Children notice details that I, as a jaded adult, often walk right past.  Their questions leave me off balance.  I'm forced to explain flora and fauna I pass every day but never take time to consider.
This post contains affiliate links.
Modern Kids and the Woods
I've written before about how modern humans' relationship with nature has changed.  I've even pointed out how many children today are afraid of nature and what you can do about it.  And it's important that we do something because studies confirm that walking in nature actually changes your brain!
A Scavenger Hunt
It's helpful to have a few exciting outdoor activities you can use to help children engage in nature.  One of the best is a nature scavenger hunt!  It's simple, doesn't require special equipment, and encourages children to explore.
A nature scavenger hunt is a fun way for children to engage with nature.  They'll romp through the forest turning over stick and stone to find their treasure.
Below is the list I use for my scavenger hunts.  I first encountered similar lists in use by elementary school teachers whose classes I led through the forest.   None of them can tell me where it originated.  And I've seen many similar lists scattered across the Internet.
Here it is…
Download Your Own Nature Scavenger Hunt List
To make it easy for you to use, I've provided a PDF version of my list you can download.  Click the link below to download your own copy of my list.  It will open a new browser tab that you can then save.  
Use the list with your own children, grandchildren, or with your students.
Enjoy!
Free Download – NatureOutside Scavenger Hunt List
Am I Missing Anything?
Do you have suggestions for adding to the list?  Use the comments section below to let me know.  I'd love to hear them!
And if you're interested in other outdoor nature activities for children, I recommend the wonderful book, Coyote's Guide to Connecting with Nature, by Jon Young, Evan McGown, and Ellen Haas.
Related Articles on NatureOutside
You're no Ray Mears, and Here's Why!
Give of your skills, even if you don't think you have any!
Mobile Technology and our Wilderness Experience
For fun facts and useful tips, join the free Bushcraft Newsletter.