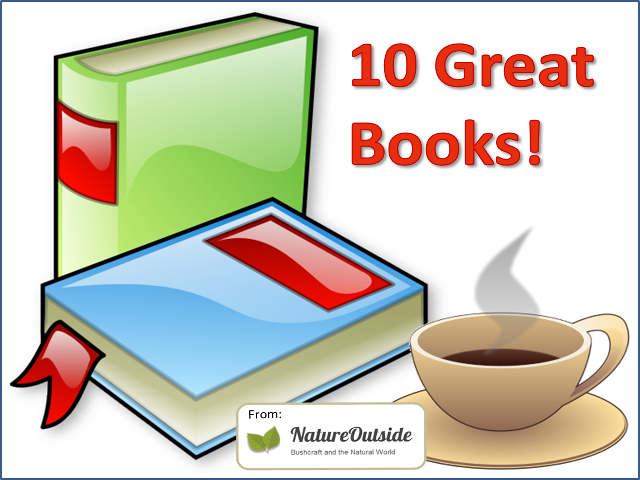 Learning is fundamental to bushcraft.  No matter how much knowledge or experience you have, there's always so much more to learn.  Below are 10 bushcraft books I recommend.  I think you'll enjoy them.  They touch upon different areas of bushcraft:  outdoor skills, wild edibles and botany, crafts and skills, and animals and ecology.  Enjoy!
You can click on the book's title or picture to see its product page on Amazon.

Bushcraft
Here are two new offerings from famous authors along with a classic bushcraft book.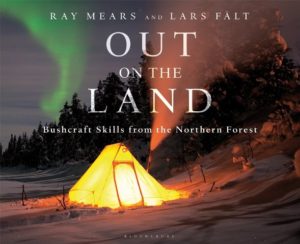 For most bushcrafters, Ray Mears needs no introduction.  His many television series on the BBC and his books have made him a household name.  His coauthor is noted Swedish survival instructor Lars Falt. 
The book covers outdoor living in the boreal forest.  Topics include equipment, clothing, cold injury, forest skills, navigation, and fire-making.  The book is rich in explanatory pictures and economizes on words.  But I quickly picked up several useful tips in the early chapters.
Note that the book is a coffee table sized hardcover.  The photography is spectacular.  But it also makes it more expensive.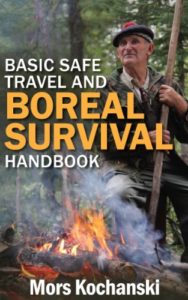 Mors Kochanski is one of the fathers of modern bushcraft and wilderness survival.  His latest book also tackles survival in the boreal forest.  But Kochanski takes a completely different tack from Mears and Falt. 
This book is aimed at wilderness educators.  It is a collection of articles and notes organized as a teaching syllabus.  The illustrations are hand-drawn and some of the tables are photocopies and sometimes handwritten.  The text can be unnecessarily wordy.  But it conveys thoughts directly from the mind of an expert instructor.
Topics covered include shelter, equipment, fire, navigation, cooking, wilderness survival, wildereness first aid, and the boreal environment.
If you can accept the outline-like organization and the rough pictures and charts, then you can glean terrific information from this book.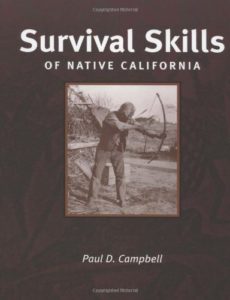 This is Paul Campbell's classic book on wilderness skills practiced by the Native Californians.  He covers skills and artifacts in great detail, including how they were manufactured and used.  The book is organized by grouping tools and implements by function.  Campbell covers tools used for gathering and food preparation, shelters, household items, and implements for hunting and fishing.
His liberal use of black and white photography and detailed drawings brings the skills to life.  This is also an oversized book, which makes it a bit more expensive.  But it's worth it!
Wild Edibles and Botany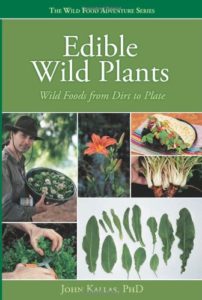 There aren't a whole lot of wild food authors I trust.  John Kallas, PhD. is one of the few.  His book combines excellent photography with range maps, detailed processing instructions, and recipes.  The book is organized by taste:  foundation greens, tart greens, pungent greens, and bitter greens.  He covers plant identification in detail for each species with enough information for the beginner to get started.  He also covers nutrition and foraging tools.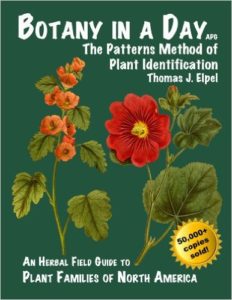 Elpel's classic mixture of tutorials and field guide is still one of the best ways to learn botany.  The book is written for non-scientific readers and can get you started on your way to identifying wild plants.  The illustrations are hand-drawn.  But this oversized book guides you through all the plant families with approachable prose that is easy to understand.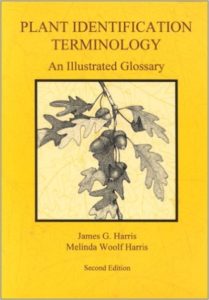 As you progress as an outdoors person, you eventually want to look up wild plants you see on your hikes.  The problem is, descriptions of wild plants are frequently written by botanists for botanists.  They use technical terminology akin to hieroglyphics. 
This illustrated glossary allows you to beat them at their own game!  You can look up a new term and see a drawing that illustrates its meaning along with a simple definition.  Don't know what a lodicule is?  No problem.  Look it up in the glossary or by the part of the plant it refers to.  It's a fun book I recommend to anyone who wants to get more technical about their plant ID.
Crafts and Skills
Working with wood, leather, and other natural materials figures prominently in bushcraft.  Here are some good bushcraft books on these topics.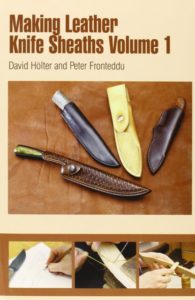 These books give you the basics for making knife sheaths from vegetable tanned leather.  Each volume has several projects you can make.  Illustrations and step-by-step instructions guide you as you gain confidence.  The volumes feature different styles of knife sheaths for you to make.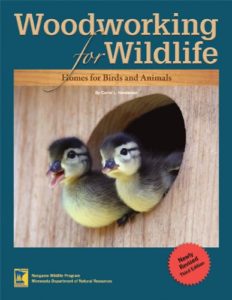 This is a fun book!  It's written by the Minnesota Department of Natural Resources for its state citizens.  But everyone can appreciate the terrific pictures and illustrations that show you how to build homes for wildlife on your property.
There are instructions for building nest boxes for different species of birds.  But the book also teaches you how construct other interesting structures.  You can learn how to construct toad homes, duck and turtle loafing platforms, bumblebee shelters, and homes for bats.  Plans are included.  There is also a section on how to install remote video cameras for wildlife observation.
Animals and Ecology
Learning about the natural world is fundamental to bushcraft.  Here are two bushcraft books about animals, plants, and ecology.
The name says it all.  Most hawks zoom by so quickly that it's often difficult to recognize them.  This book provides multiple color pictures of birds in flight and perched.  Detailed descriptions help you narrow down the species and learn to distinguish them.  The book covers 43 birds and groups them by family.  This book is a must-have for identifying that "mystery raptor" you see perched on a streetlamp.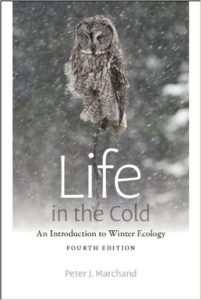 This is the second book from Marchand I've recommended.  I recommended his Autumn book in my 2014 list.  This book describes different overwintering strategies used by plants and animals.  The author paints fascinating pictures of how plants and animals survive the deep cold of winter.  He even touches upon human physiology and how our bodies respond to the cold.  This is a fun book to read by a warm, crackling fire during the deepest part of winter.
Other Gift Guides on NatureOutside
2016
10 Equipment Gifts for Bushcrafters, Nature Lovers, and People Who Love the Outdoors (2016)
2015
10 Equipment Gifts for People Who Love the Outdoors (2015)
10 Books for People Who Love the Outdoors (2015)
2014
10 Equipment Gifts for Bushcrafters, Nature Lovers, and People Who Love the Outdoors (2014)
10 Books for Bushcrafters, Nature Lovers, and People Who Love the Outdoors (2014)
Top 10 Videos for Bushcrafters, Nature Lovers, and People Who Love the Outdoors (2014)
For fun facts and useful tips, join the free Bushcraft Newsletter.